Black Diamond Lodge is a gorgeous heritage motel being lovingly restored and given a fresh new lease on life.
Get a good night's rest so you can enjoy the best Collie has to offer.
Situated conveniently between a deli and a fantastic country pub and within walking distance of the CBD and tourism attractions.
A range of room types to suit your needs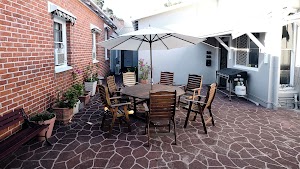 Based on 40 reviews

Peter Raines
14:06 21 Nov 21
Cheap, affordable accommodation in great location. In between a deli and Pub (awesome meals). Stayed here while working. Very close to mine site. Rooms clean. Wicked Shared kitchen, (free coffee, water, milk & juice as well), nice outdoor sitting areas, fire pit, BBQ. Represents good value for money.Only con is small room and a bit noisy at times. but don't mind as it's cheap and very nice for the price ,I Would definitely stay here again if I ever return to work in collie. Hard to beat this place for value for money.
Please note that the majority of our rooms have shared bathroom facilities, and all rooms share kitchen, laundry and outdoor areas. We have four bathrooms, which are shared between 20 rooms.
We ask all users of our facilities to adhere to all current Health advice, including social distancing and personal hygiene protocols.